The Vegan Butcher in Brussels
The Vegan Butcher's Choice kicks off in 2019 when Federica and Benoit decide to launch the very first plant-based butcher in Belgium. Driven by the goal of reducing meat consumption, we want to show the world that you can have meat 'alternatives' that are high in nutrition, tasty, and diverse: we have something for everyone! 
Today The Vegan Butcher is a known and valued producer of artisanal 'meats' and 'cheeses', and a reputable caterer in the capital Brussels. Among our top selling products there is vegan bacon, award winning ribs and even prepared meals. 
A big range of delicious artisanal products
Award-winning ribs, sausages, steak, mozzarella, burgers, cordon blue, spreads, vol-au-vegan, … just to name a few of the many products we have on offer in our webshop. Why shop with us? Because our products are something entirely else from what you find in supermarkets. 
What our clients have to say about us
I ordered from the Vegan Butcher's Choice to cater a work event and I was thoroughly impressed! The set-up was quick and efficient and the food was absolutely delicious, with many people remarking they couldn't believe it wasn't real meat. I highly recommend!
Morgan Janowicz
19/06/2023
Many thanks for preparing the outstanding catering during our trip in Brussels - a group of 34 activists. Contact very efficient, always nice and helpful. And the food was delicious! There was no problem with allergens. All I can say is that I heartily recommend and definitely until next time!
Topkwaliteit. Super lekker. 🫠
Fantastic vegan catering company. I cannot recommend them highly enough. The Vegan Butcher's Choice have catered a lunch & dinner buffet for us so far, and both were absolutely delicious. Our guests - not all vegan or even vegetarian - were incredibly impressed by the quality of the dishes. It is so great to have a reliable plant-based caterer now in Brussels!!
We have been customers for a long time and every time the best artisan producers of vegan products are reconfirmed. They are also great people 🙂 We recently tried the Barbecue Pack, a delight! especially the filet mignon… we love it. Keep it up and go vegan!
If you're looking for local quality vegan alternatives for meat & cheese, this is the place. It's a paradise for vegans and run by passionated people =)
Everything was dilicious (both meals and "sausages"). Highly recommend.
Follow Vegan Butcher's updates
DISCOUNT CODES / LATEST NEWS / GIVE AWAYS / WEEKLY MENU
Why is eating plant-based food so important?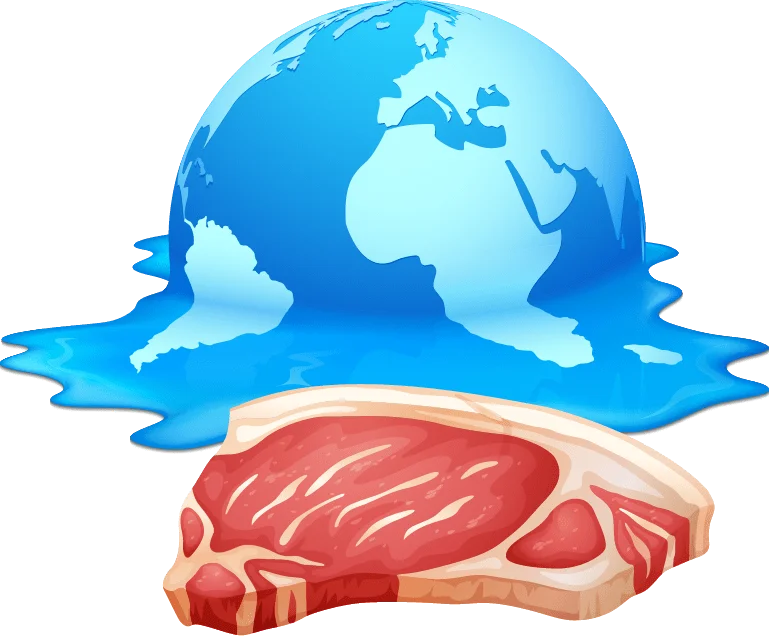 Currently, around 80% of all the agricultural land is used to grow food for animals, which turn into meat. If everyone would turn to a plant-based diet, around 3 billion! hectares of land would free up. When we plant forests on that land, those trees would remove about 800 billion tonnes of CO2 over 100 years. While there is more to be done to stop climate change, changing what we eat is an important step towards saving our planet from reaching a critical temperature.
We understand that changing habits can be difficult. That's why we aim to satisfy the cravings for meat: we want to give people a 'plant-based meat experience.'